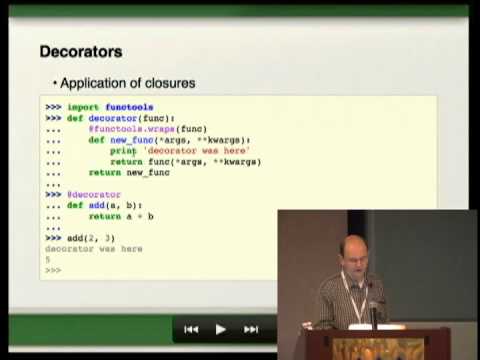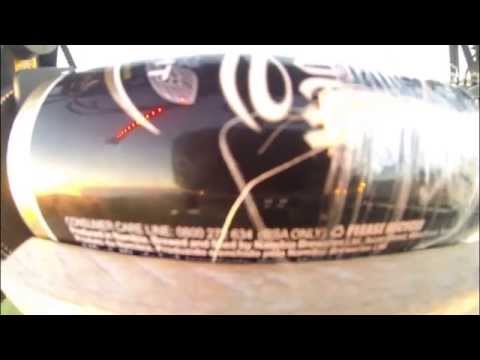 "Statistically, strength comes from pooling people together, but then the icing..."
– Patrick Wolfe, a statistician who studies social networks at University College, London. Google Now, Anticipatory Systems, and the Future of Big Data
"The current historical moment (…) is precisely the set of circumstances..."
– Thomas Herndon, Herndon Responds To Reinhart Rogoff - Business Insider.
"I admire their commitment to cover all sides of the story just in case one of..."
– That's what Obama said about CNN. (via jayrosen)
Microsoft Research Machine Learning Summit 2013 →
Machine Learning Summit streamed live from Paris on April 23 from 13:30–17:00 GMT. This free online event offers highlights from the Machine Learning Summit, providing keynotes from machine learning experts and entertaining discussions with leading scientific and academic researchers about how they are tackling the challenges posed by this new machine learning era.
"One million times ocean must ebb and flow, And he oppressed. Yet he shall not..."
– Endymion. Keats, John. 1884.
1 tag
Zipfian Academy: A Practical Intro to Data Science →
Lots of good links: zipfian:
Who "Killed" my process and why? - Stack Overflow →
Recently a user was executing the application for a while and it died mysteriously.
"The dot product can be used to measure how similar two vectors are. Consider it..."
– — in http://www.slideshare.net/leingang/lesson-2-vectors-and-the-dot-product (via jldevezas)
"Let's take the amazon page selling the mirra chair as an example. The URL seems..."
– URLs are for People, not Computers | Not Implemented
We are writing a paper. In our thoughts, We are using the royal "we" (pluralis maiestatis) not the author's "we" (pluralis modestiae).
"There was this orthodoxy 10 years ago that vertical integration was passé. Then..."
– Tero Kuittinen, an analyst at Alekstra, a mobile-phone consultancy. How Samsung Became the World's No. 1 Smartphone Maker - Businessweek
The Building is the New Server →
parislemon: Scott Weiss of Andreessen Horowitz: Well, it's a good thing all of these companies also play a big part in the $55B server market — that's not going away anytime soon, right? The worst days are over and hopefully their collective market caps will recover? Not so fast… Very smart post. When you say the PC business is dying, so many are quick to jump on the "yeah, but the server...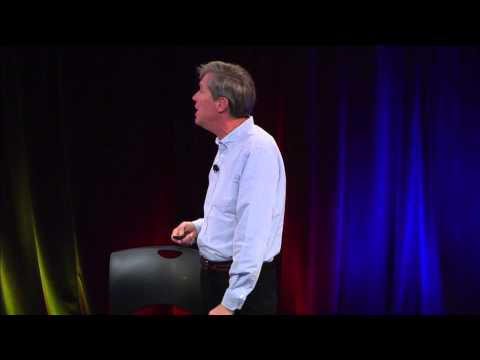 Algorithmic Rape Jokes: Keep Calm And Rape A Lot →
What a marvellous age we live in.
Predictive Decision-Making at the Speed of Thought... →
The Computational Ecology and Environmental Science (CEES) group at Microsoft Research Cambridge has developed the CEES Distribution Modeler, a browser app that enables users to visualize data, define a complex model, parameterize it, make predictions with uncertainty, and share it all transparently and in repeatable form.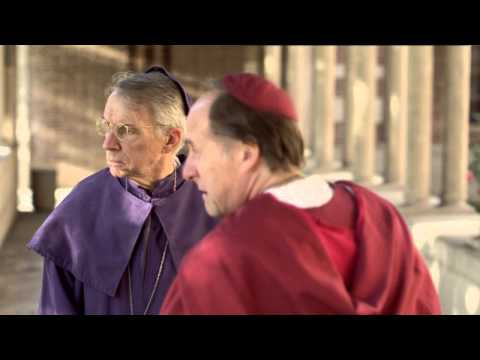 Nexus 4 WiFi Issue: 96 Days, and Counting →
In all fairness to the Nexus 4, the wifi bug seems to be an android issue (possibly android 4). I've seen the same behaviour on other phones (e.g. my Samsung GSII). There are many many many other issues with android that haven't been fixed. E.g. media issues. Even Apple has bugs in the iPhone - though they tend to fix them because it's how they make money. Google sells ads,...
"The time spent on any item of the agenda will be in inverse proportion to the..."
– Parkinson's law of triviality - Wikipedia, the free encyclopedia
"Everyone has the right to freedom of expression. This right shall include..."
– Court Of Human Rights: Convictions For File-Sharing Violate Human Rights - Falkvinge on Infopolicy
NASA Studies Ancient Rocket Technology →
As NASA researches the best (and most cost effective) ways to someday launch humans beyond low-Earth orbit once again, it's looking back at its storied history for clues. Recently a team of young engineers got the rare opportunity to disassemble the F-1 — NASA's most powerful rocket engine — analyze its components, and refurbish the engine anew. Despite the fact that it was...
"The best IDE in the world is your BRAIN - it's a zillion times better..."
– Joe Armstrong, [erlang-questions] hobbyists, erlang, elixir (was Improve $handle_undefined_function)
"As Arthur C Clarke puts it, "Any sufficiently advanced technology is..."
– Robert David Graham, Errata Security: I conceal my identity the same way Aaron was indicted for
"Basically the whole austerian movement has been wrong about everything for two..."
– Paul Krugman
An amazing mea culpa from the IMF's chief... →
Notice that the amazing thing is not the research (which sounds like an explanation of a known, obvious and predictable outcome) but rather that someone at the IMF might just accept any blame - even if just implicit. Though I have little doubt that the blame lies mostly with our Naz… German friends and not the IMF itself.
A Tale of Two Bridges →
Or rather, A Tale of Two Engineers: Two old engineers were talking of their lives and boasting of their greatest projects. One of the engineers explained how he had designed the largest bridge ever made. "We built it across a river gorge," he told his friend. "It was wide and deep. We spent two years studying the land, and choosing designs. Then we hired the best people...
Bugs as a feature →
parislemon: Nate Waddoups, Senior SDE at Microsoft answering "What is so great about Microsoft?" on Quora: The Windows team invests a mind-boggling amount of time, hardware, and people into maintaining compatibility. There are bugs in Windows that could have been fixed years ago, but can't be, because that would break applications that (deliberately or accidentally) depend on those bugs....
Google Nexus 4 vs. Samsung Galaxy S3 →
Google just kicked the shit out of Samsung with this one. Right in the crown jewel. If they can get the distribution and marketing rolling I would start shorting Samsung stock. I wonder what happened to Motorola - I heard rumors it was acquired by google but can't find any evidence of that. Or of Motorola itself… Are they still in the phone business?
A Capitalist's Dilemma →
Clayton Christensen analysis of why the US is taking so long to get out of this recession: Today, the educational skills necessary to start companies that focus on empowering innovations are scarce. Yet our leaders are wasting education by shoveling out billions in Pell Grants and subsidized loans to students who graduate with skills and majors that employers cannot use. Go Liberal Arts! ...
Why Google's new Nexus 4 doesn't have LTE →
I couldn't care less about LTE but this makes me sad. Selling its users is google's business. So it will sell them to the carriers, hardware partners, advertisers and anyone and everyone else it can. Apple's business is selling great products to customers who appreciate quality. parislemon: Make no mistake, when Andy Rubin tells Dieter Bohn and Nilay Patel of The Verge...
Evolution of lactose tolerance →
Why do humans keep drinking milk?
Software Architecture cheat sheet →
jacobgorban: For the past several weeks I've been focusing my efforts on learning how to approach software architecture. Despite my experience in developing several applications, I wanted to read and learn more about this to do a better job in the future, for our upcoming project. I've read some articles and… My favorite: What if I didn't have this problem? Instead of immediately...
Watch
RedBull: Breaking The Speed Of Sound (video) (via Home | Red Bull Stratos)
Guido van Rossum - Some patterns for fast Python.... →
Avoid overengineering datastructures. Tuples are better than objects (try namedtuple too though). Prefer simple fields over getter/setter functions. Built-in datatypes are your friends. Use more numbers, strings, tuples, lists, sets, dicts. Also check out the collections library, esp. deque. Be suspicious of function/method calls; creating a stack frame is expensive. Don't write...
Twitter Mulls an In-House Video-Hosting Service →
What took them so long? They are probably the only service out there that could make a dent into youtube's territory. Much more than Facebook.
iPhone 5: Marveling at the existence of the... →
When Apple unveiled the iPhone 5 last month, many tech pundits called it "boring." I was one of them. In fact, I was so bored that I called the iPhone boring way back in July, on the basis of the lackluster new mobile operating system that Apple announced at its developer conference. After I got a few minutes with the iPhone 5 after Apple's press event, I wrote that it was "a very impressive...
Android users outraged over Motorola's broken... →
parislemon: I'm not sure why so many Motorola buyers are upset they can't upgrade to Ice Cream Sandwich, after all, they're now running the far more popular variety of Android: Shit Sandwich.